Dear Diary,
Growing up I was raised in an hispanic household with certain values that I still follow heavily. Being a hispanic girl, I was taught that " a man is a man". This little reminder I feel like has led to success in my relationships with guys. (Friends, Interest, Strangers, i.e)
The meaning of "a man is a man" is simply that. There's certain things with being a man in this world that shouldn't be taken away. You want your man to feel, be, and inspire to be a man. Unlike women, men prefer (need) things and systems. In other words, they need their ego fed. If you put your man on a pedestal, they will shine. If you put them in a bowl they will destruct. As a woman, if you put us on a pedestal we will GLOW and if you try to put us in a bowl we will overfill it.
I learned growing up in my hispanic home to serve his plate for him. To a lot of people "that's weird" but to me it always made sense. There's certain things I will not do to a man because he is a man. And if you can't serve your man and provide, then he won't grow. I'm not saying do everything for your man and be a servant. But realize you stand together. You decide who you stand next to. If you disrespect your man, the world will too. By disrespect I mean little rules like:
Don't hit them in the face.

Don't belittle him at his down time.

Don't push down his dreams when they fail.
Instead:
Educate him with your words, and make him think better.

Be his peace, this world hates men (especially ethinic men)

Show him failure is not the end, it's only a fresh start to a new beginning.
I feel like this was odd coming from a "city girl", but it was needed. For a lot of women I feel like we aren't taught to love properly. Remembering a man is man is a way to learn to trust in the idea of men and help you grow more as a woman. As women, we get a different type of satisfaction when your man is happy (I know you understand). You get the best version of your man, what lady doesn't want that?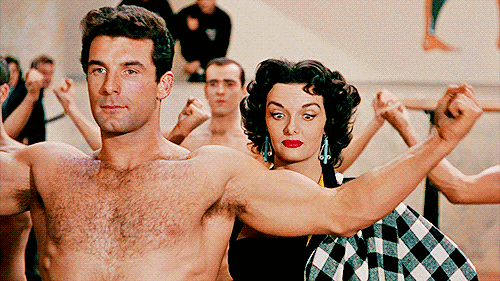 Love,
Mf CityGirl